Back to Store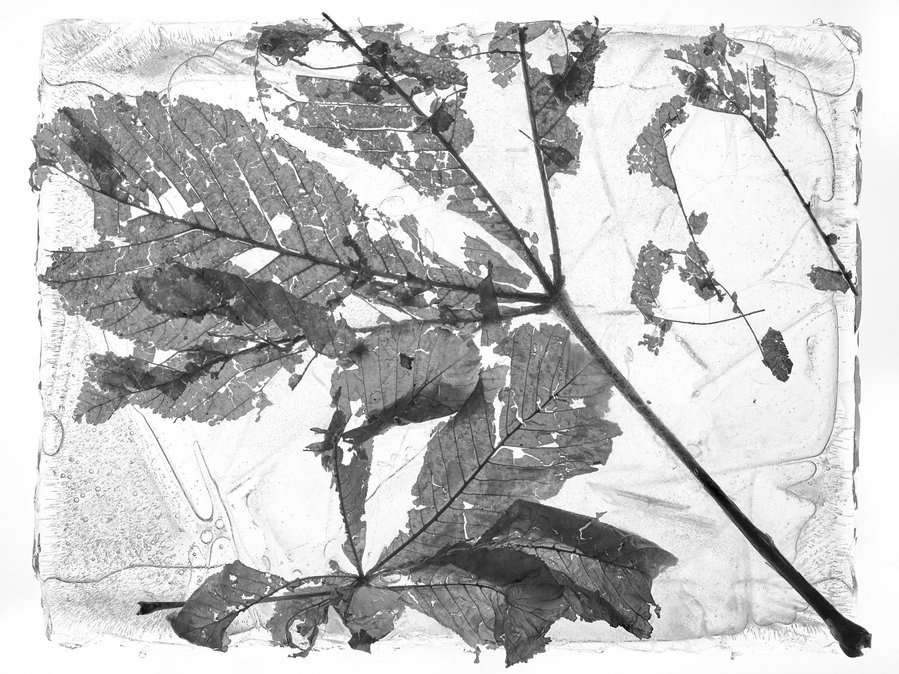 Trampled horse chestnut leaf
kr4830.00 NOK
Shipping costs will be calculated at checkout.
The giant horse chestnut tree with its white flowers and characteristic fruits with thick thorny skin adorns many of the streets around my house. When the leaves, bigger than a hand, fall and are run over by the school kids, cars and all sorts of grinding devices, I find that they take on a new beauty. This is the fragile, delicate decay of the grand life. It is almost transparent, revealing small veins throughout. Once, they brought nutrition out to the leaf and back to the tree. Now, they are in everyone's way, waiting to turn into soil.
The image is part of a series studying traces of life. They might be seen as visual statements touching on the semiotic connotation of impurity, and as a visual poetic oscillation between something that appears alien, and yet is intertwined with the experience of being human on this planet.

The use of ice as a medium for what is really a kind of still life meditation has a lot of meaning, relating both to space and time. As a starter: the object has its own space on the threshold of our immediate reach, and this "frozen time" (unlike the photograph, maybe?) and space are slowly returned to us. But then something has happened - the photographic recording, among other things.

Printed 48 x 36 cm (approx 18.9 x 14.7 in) with pigment on fine art photographic paper. Edition of 10, signed on the front and on the enclosed certificate of authenticity.