Back to Store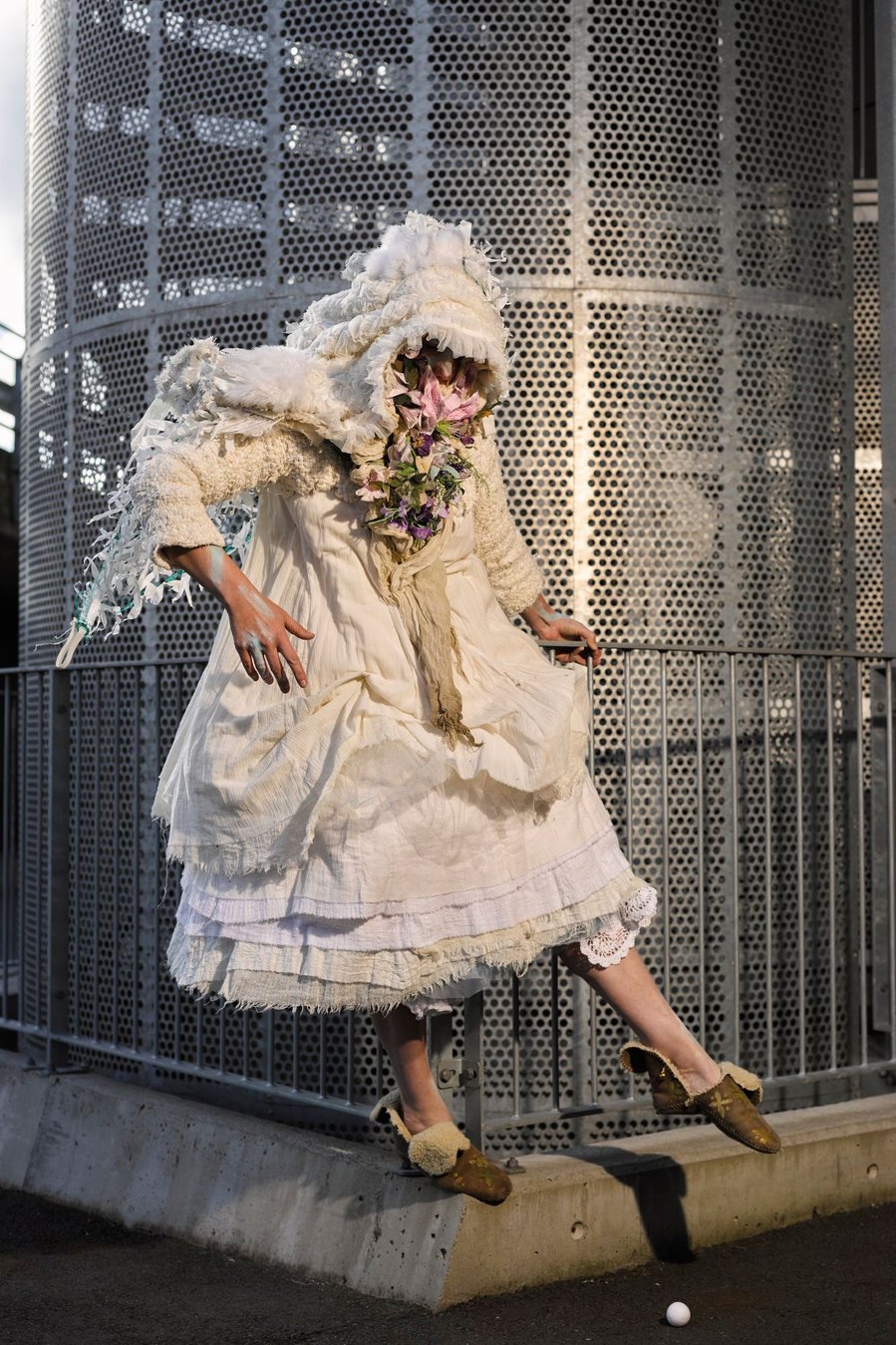 Tilfeldige konstellasjoner av støv
kr5855.00 NOK
Shipping costs will be calculated at checkout.
Accidental constellations of dust

Part 1: Dress designed by JHT for Det spøker for jula ("Spooking Christmas", Turnéteateret in Trøndelag 2012). The dress belongs to Mrs Spook where a pile of sheets was the starting point for the design.




Part 2: Jacket designed by BHW for Queen Jadis in Narnia (BUL in Nidaros 2015). Together with mask designer Leo Thörn, we worked out an expression where the Witch got strong bird features. The jacket is made of applied tulle fabric, a scrap piece from BHW's own wedding dress. The sleeves have surface-mounted pillars covered with tightly packed fabric, and feathers form a wing resemblance on the shoulders.
Part 3: Collar designed by JHT for Trettendagskvelden (Shakespeare's "Twelfth night", Rhubarb Theater 2019).
Part 4: Collar designed by JHT for Den Gjerrige ("L'Avare" of Molière, Rhubarb Theater 2021).
Part 5: Slippers designed by JHT for the Tempest (LCF BA) 2007. Belonging to Miranda, decorated with potato prints.
Part 6: Blue tulle skirt by BHW
Part 7: Dinosaur plumage designed by JHT for Korrigeringer ("Corrections", The Constellation 2017). The part is made of torn strips from plastic bags, tied into the mesh to resemble feathers.
Part 8: Flower dress designed by JHT for En Medsåmmårnattsdrøm (Translation of Shakespeare's "A Midsummer night's dream", Rhubarb Theater 2012). Part of the elf queen Titania's costume.
Limited edition print (20 of 54x81cm, 5 of 104x156cm). Printed with pigment ink (Epson) on fine art archival paper. Please consult your framer for optimal longevity under your circumstances. The print has a hologram badge in verso with a matching Certificate of Authenticity, signed by the artists (photographer and costume designers).
Not mounted. Shipped rolled (unmounted) in a robust packaging. The image is presented with a white border for ease of handling and mounting.

Price includes Art Tax 5%