Back to Store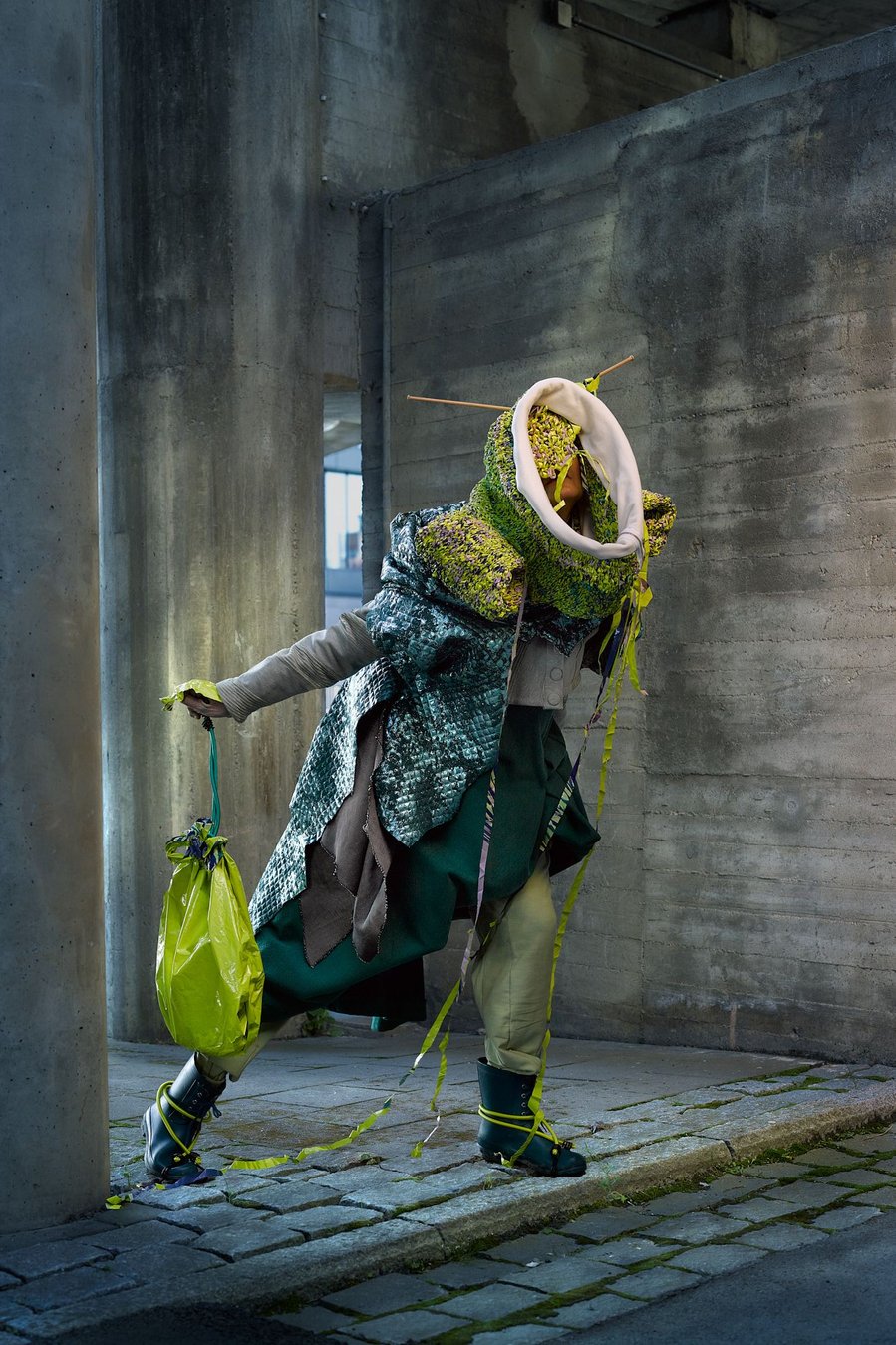 Skogsus til svar
kr5855.00 NOK
Shipping costs will be calculated at checkout.
The response is a whisper in the woods

Part 1: Jacket designed by JHT for Korrigeringer ("Corrections", The Constellation 2017). The jacket is knitted from plastic bags and is a commentary on pop culture.
Part 2: Vest designed by JHT for En Medsåmmårnattsdrøm (A midsummer night's dream, Rhubarb Theater 2020). Oberon is an elf king and therefore has an ingenious form of metallic camouflage.
Part 3: Dress designed by BHW for Fulla in Yggdrasil (Yggdrasil Theater) 2020. The dress is part of a set. The jacket can be seen in "Ugrydde dagar"
Part 4: Jacket and trousers designed by JHT for Veien mellom hule og tårn ("The Road between Cave and Tower", Cirka Teater 2017). This is the tower's costume and is inspired by corrugated cardboard and origami.
Limited edition print (20 of 54x81cm, 5 of 104x156cm). Printed with pigment ink (Epson) on fine art archival paper. Please consult your framer for optimal longevity under your circumstances. The print has a hologram badge in verso with a matching Certificate of Authenticity, signed by the artists (photographer and costume designers).

Not mounted. Shipped rolled (unmounted) in a robust packaging. The image is presented with a white border for ease of handling and mounting.

Price includes Art Tax 5%