Back to Store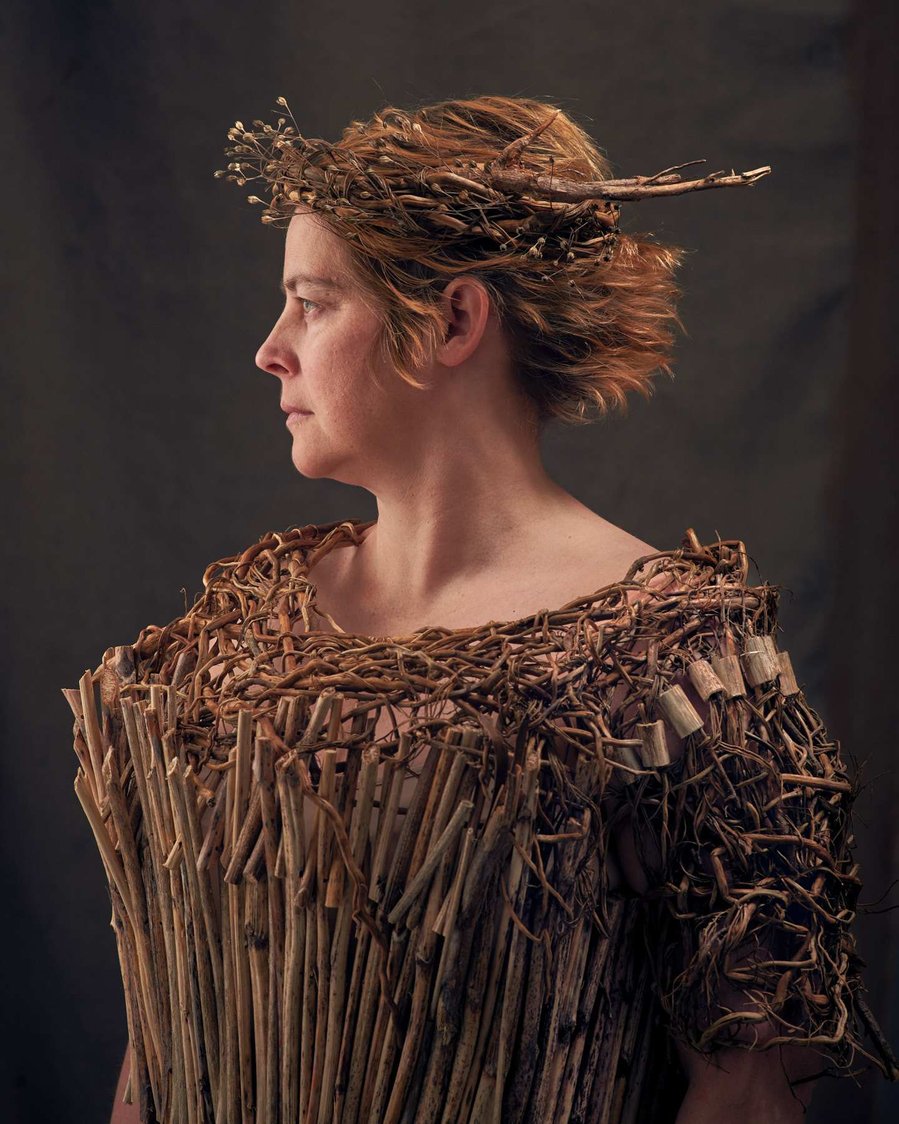 Pinus radix II
kr4725.00 NOK
Shipping costs will be calculated at checkout.
The mugo pines that provided the roots in this rather headstrong garment were planted by my grandparents in the mid-eighties. After thirty years, when the costume designer (my wife) and I moved into their house and garden, the pines were no longer small and cute, and they had to go. Together with dried stems from goat's beard, this costume had a will of its own in the making, and this process comes through with a strong character in the image.

Printed with pigment ink (Epson) by the photographer on 100% cotton paper (Hahnemühle Photo Rag Baryta), this is one of twelve pictures in the series "Of the eyes he made window panes". The combination of pigment and cotton should in itself be one of the most durable media, but the surface has not been treated further and should be kept behind UV protection for optimal longevity. The image is presented with a white border, and signed on the front, below the print. There is also a hologram badge in verso with a matching Certificate of Authenticity, signed by the artist, supplied in the shipment.
The print is edited in photoshop, but not a composite or a "look like a painting"-filtered image.
40 x 50 cm / 15.7 x 19.7 inches. Limited edition of 5. Not mounted.
Price includes Art Tax 5%.