Back to Store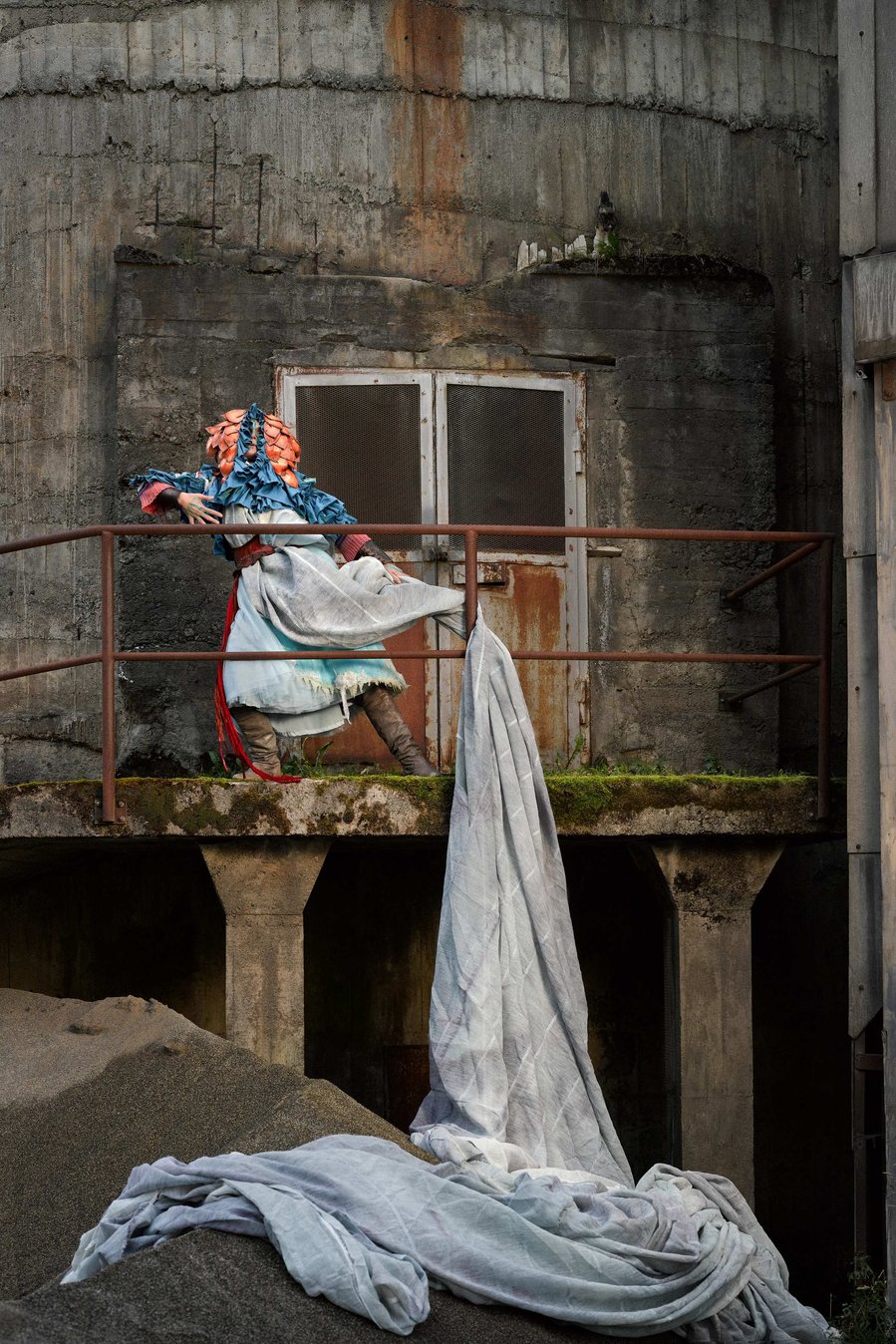 Himmelen full av grå lyd
kr5855.00 NOK
Shipping costs will be calculated at checkout.
The sky loaded with a grey whisper
Failed prosperity is the story of the backdrop that has become the character's dress. Her cape speaks of melting ice and rising waters. The structure is a bunker with a pointed roof designed to deflect bombs. Our tender hands cautiously covering our lives under the omnipresent, silent grey cry.
Part 1: Trousers and top designed by JHT for EMAJPSIN (Fazlic Produksjoner) 2019. Used by the Sami character.
Part 2: Scenic backdrop designed by JHT for Mens du var borte ("While you were away", Høstscena i Ålesund 2017).
Part 2: Jacket designed by JHT for FYR ("Lighthouse", Cirka Theater 2020). The jacket belongs to Kosmos, who is the lighthouse of the North Sea. It has lights in it, is hand-painted with several layers of organza and decorated with pearls and icicles og silicone and plastic.
Part 4: Chainmail collar for Frigg, designed by BHW (Yggdrasil Theater 2020). All the parts are cut from leather, embossed, tinted, and mounted on elk (moose) leather base, forming a cone imitation.
Part 5: Leather wrist cuffs, designed by BHW for Loke (Yggdrasil Theater 2020).
Part 6: Red leather crown designed by BHW for Njorunn l (Yggdrasil Theater 2020).
Part 7: Light blue tulle skirt designed by BHW 2015.
Limited edition print (20 of 54x81cm, 5 of 104x156cm). Printed with pigment ink (Epson) on fine art archival paper. Please consult your framer for optimal longevity under your circumstances. The print has a hologram badge in verso with a matching Certificate of Authenticity, signed by the artists (photographer and costume designers).

Not mounted. Shipped rolled (unmounted) in a robust packaging. The image is presented with a white border for ease of handling and mounting.

Price includes Art Tax 5%