Back to Store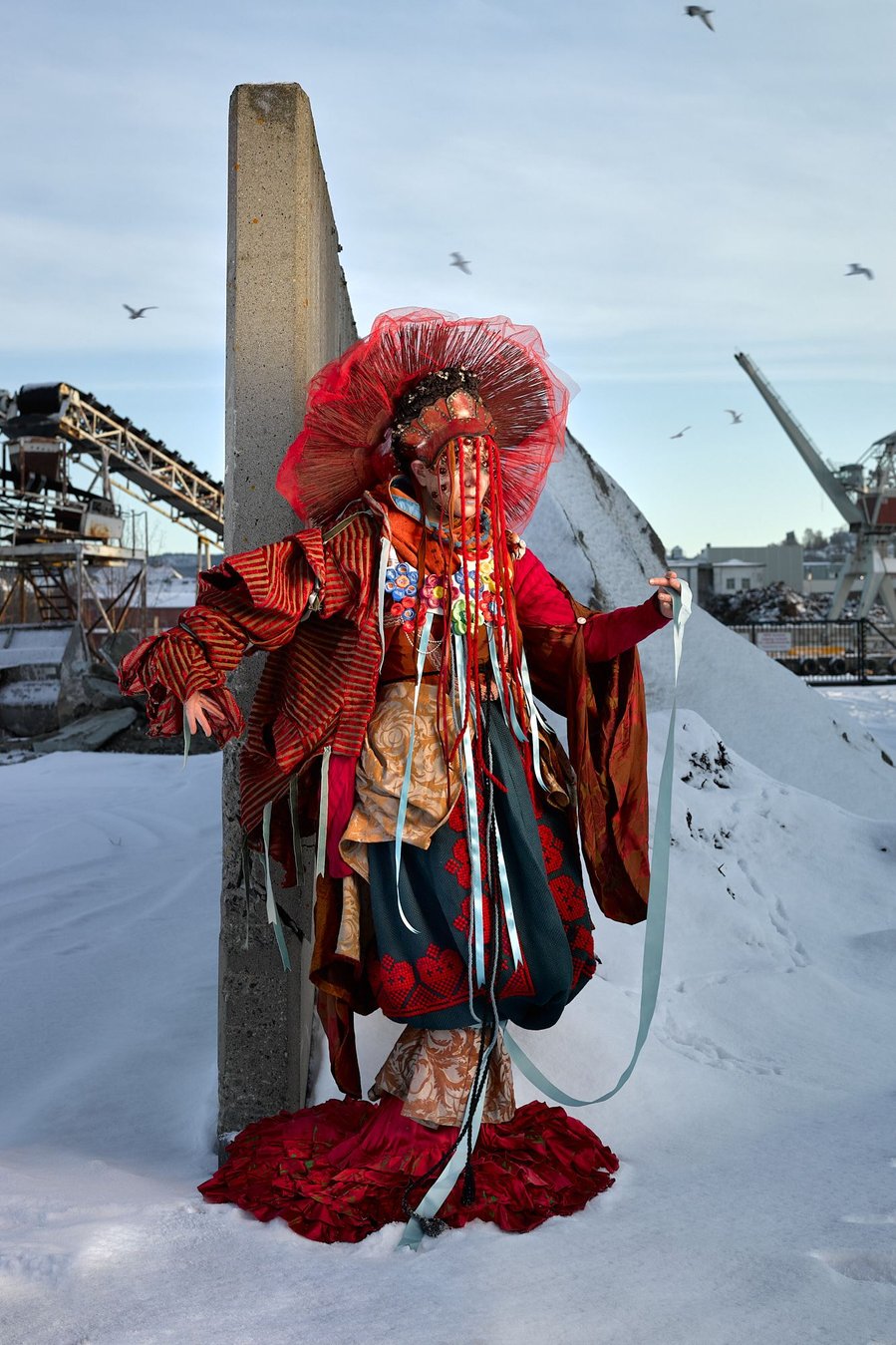 Det eneste som kan verge dine øyne
kr5855.00 NOK
Shipping costs will be calculated at checkout.
The single shield for your eyes
The meeting of folklore clothing and industrial monumentality might match the dance between historical and futuristic costume parts. The character recycles throwaway artefacts, stories told through generations and the very place it is situated, guiding the urban planning process in continually becoming.
Part 1: Leather crown designed by BHW for Njorunn (Yggdrasil Teater 2020).
Part 2: Cancan-dress designed by BHW 2012.
Part 3: Fur crown for Oberon in A Midsummer Night's Dream («En medtsåmmårnattsdrøm» Rabarbrateateret 2011)
Part 4: Necklace used in "Korrigeringer". ("Corrections", Konstellasjonen 2017)
Part 5: Red riding hood's cape used in "Fårrå te skogs" (Translation of Shakespeare's Into the woods, Rhubarb Theater 2016)
Part 6: Dress for the Queen in Rosenkrantz og Gyldenstern er døde (Translation of Tom Stoppard's "Rosenkrantz and Gyldenstern are dead", BUL in Nidaros 2015)
Part 7: Dresses for the guards in Trettendagskvelden (Translation of Shakespeare's "Twelfth night", Rhubarb Theater 2019)
Part 8: Dress for the princess in Askeladden (Translated "Ash-lad", an adaption of the Norwegian folk tale by Rabarbrateateret 2013).
Limited edition print (20 of 54x81cm, 5 of 104x156cm). Printed with pigment ink (Epson) on fine art archival paper. Please consult your framer for optimal longevity under your circumstances. The print has a hologram badge in verso with a matching Certificate of Authenticity, signed by the artists (photographer and costume designers).

Not mounted. Shipped rolled (unmounted) in a robust packaging. The image is presented with a white border for ease of handling and mounting.

Price includes Art Tax 5%