Back to Store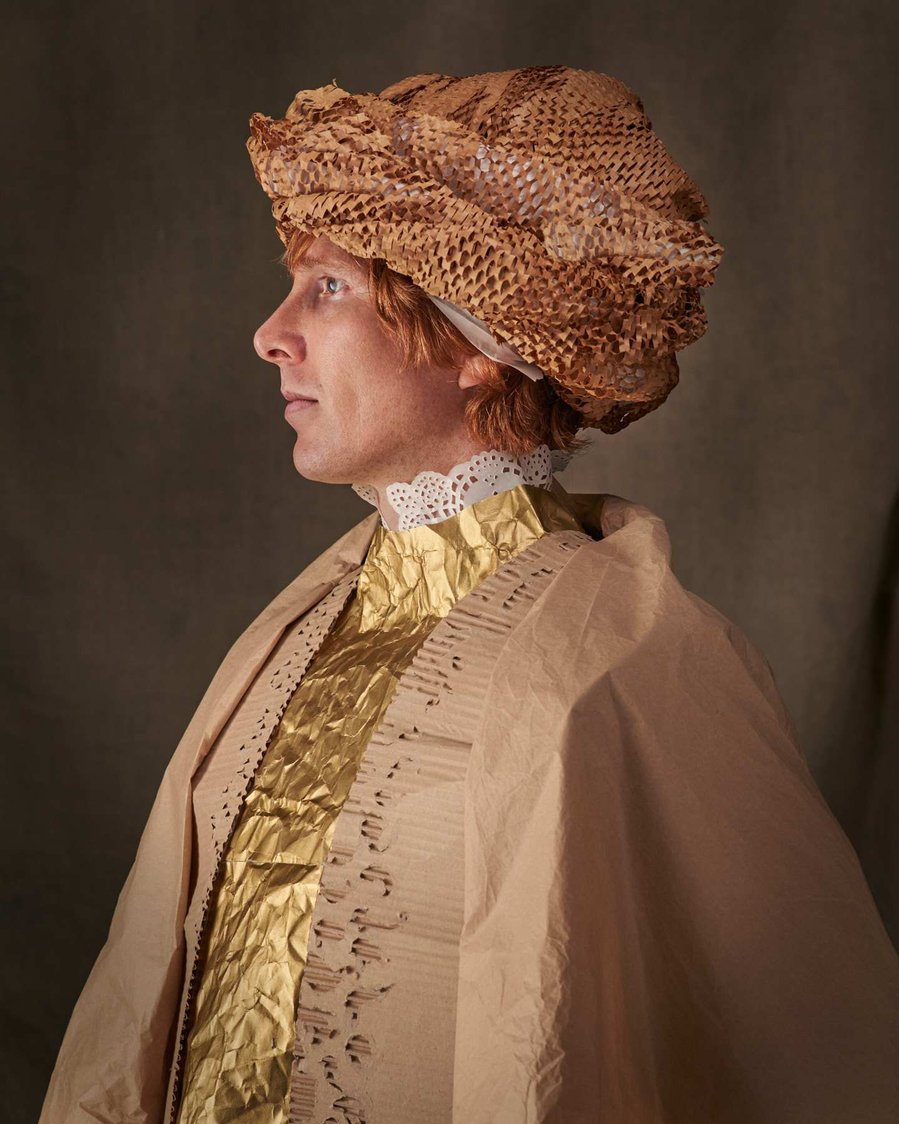 Chartam vastum II
kr4725.00 NOK
Shipping costs will be calculated at checkout.
The idea of recycling paper has penetrated the packaging industry, and at least since Duchamp's Bottle Rack, recycling also has entered the art world in a very explicit way. In this piece, the costume designer has made a point of not only taking a ready-made artefact and sticking a new title on it. She quite delicately tore off layers from the corrugated cardboard, inspired by patterns from the renaissance. She also shaped the machine stamped padding paper into an organic turban, wrapping the person (might it be a merchant, one of those padding parcels?) with care and finesse. The sparkle of the golden breast piece is lined with paper towel coffee cup napkins in a lace style. They were supposed to get stained and thrown away, but here the transformative power of the image has repurposed it even before it might have been wasted.

Printed with pigment ink (Epson) by the photographer on 100% cotton paper (Hahnemühle Photo Rag Baryta), this is one of twelve pictures in the series "Of the eyes he made window panes". The combination of pigment and cotton should in itself be one of the most durable media, but the surface has not been treated further and should be kept behind UV protection for optimal longevity. The image is presented with a white border, and signed on the front, below the print. There is also a hologram badge in verso with a matching Certificate of Authenticity, signed by the artist, supplied in the shipment.
The print is edited in photoshop, but not a composite or a "look like a painting"-filtered image.
40 x 50 cm / 15.7 x 19.7 inches. Limited edition of 5. Not mounted.

Price includes Art Tax 5%.