Back to Store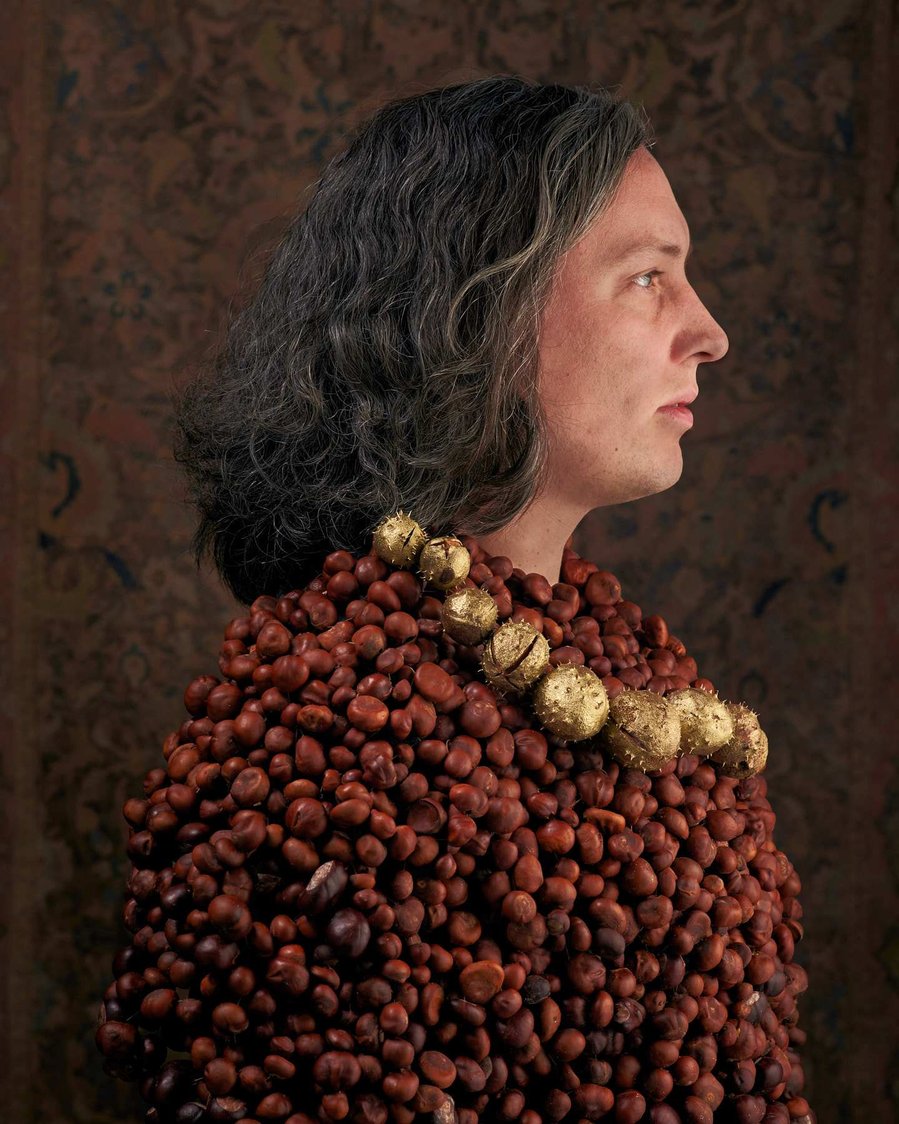 Aesculus hippocastanum II
kr4725.00 NOK
Shipping costs will be calculated at checkout.
The heavy cape of horse chestnut conkers is stringed together through holes with a strong thread, and the character wearing it immediately gains a royal posture on set. Having been collected from the ground in parks and along roads, the conkers are dried and oiled, and the sparkle amplified by the gold-painted fruits of the same tree. The gold being quasi reflective, it almost gives away the lighting setup in the studio, and thus extending the room of the image to the room in which it was taken. And through the camera lens, this room is also the viewer's room.

Printed with pigment ink (Epson) by the photographer on 100% cotton paper (Hahnemühle photo rag baryta) Aesculus hippocastanum II is one of twelve pictures in the series "From the eyes, he made window panes". The combination of pigment and cotton should in itself be one of the most durable media, but the surface has not been treated further and should be kept behind UV protection for optimal longevity. The image is presented with a white border, and signed on the front, below the print. There is also a hologram badge in verso with a matching Certificate of Authenticity, signed by the artist, supplied in the shipment.
The print is edited in photoshop, but not a composite or a "look like a painting"-filtered image.
40 x 50 cm / 15.7 x 19.7 inches. Limited edition of 5. Not mounted.
Price includes Art Tax 5%.